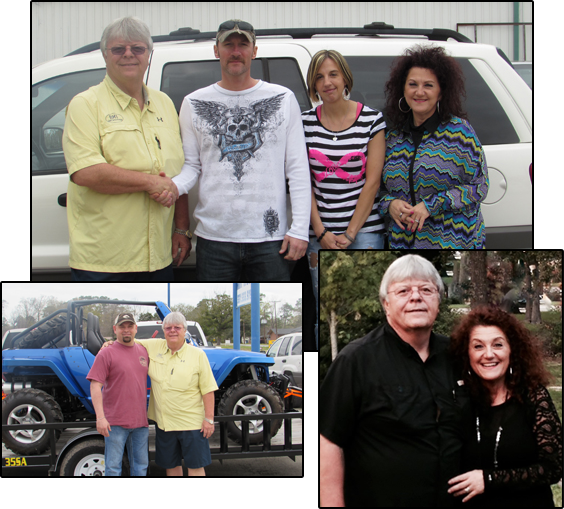 Buckie's Auto Plaza/Mini Trucks offers a variety of products and services. Our used car lot has vehicles that Buckie has hand selected. Our goal is to provide the best possible price and quality vehicle to our customers. We also have vehicles that we rent to refineries. These vehicles consist of buses, vans, trucks and mini trucks at competitive pricing. Our new mini truck line consists of regular cabs, crew cabs and vans. They come in 2WD and 4WD. We have several colors to choose from. Our customers rave about them. They are becoming more and more popular with hunters, farmers, and refineries. The Predator are also a popular item. They are strong, durable little buggies. They look like mini jeeps. They are a 5 speed 2WD, 4WD UTV. They come in several different colors.
Buckie and his wife, Elise, are both from Sulphur. They have been married for 31 years and have 6 children. They take pride in their business. We appreciate our customers. Through faith, honest hard work and perseverance Buckie's Auto Plaza/ Mini Trucks has become the strong successful business that it is today.
We are a family business, and we always have time for you. Drop by and see us today!