Studio Calendar: Oct. 2013 - Aug. 2014

October 2013
5 - Team Golf Tournament
12-13 - Cal-Cam Fair Parade Rehearsals, all school age students. Sat. 9:30-12:00, Sun. 1:15-2:30
19 - Fair Parade, line-up 9:00am. All wear new Studio T-Shirt, shorts, and plain white tennis shoes and socks.
21 - Little Caesar's Fundraiser, ends. Dec. 1
15 - Deadline, Costume deposit due, team only, $75
20 - Modeling and interview pageant preparation and self-improvement course. Oct. 21
November
1 - Students bring canned goods for Care Help's holiday baskets.
1 - First costume deposit due for Ballet/Tap/Jazz, $50 payment for for first dance costume.
11-15 - Parents visitation week, send Thanksgiving treats to class. Holiday pizza and cookie dough studio fundraiser for all in studio. Holiday gift boutique opens. Buy stocking stuffers/gifts early for your little dancer, twirler and gymnist.
December - 2nd Quarter Begins. New instructional CD available for $4.
1-5 - First costume deposit – for Gymnastic classes - $15
1 - Second costume payment due for Ballet/Tap/Jazz - $50 pymt for 2nd Dance Costume
7 - Christmas Parade line-up at 2:00pm. Wear white turtle neck shirt with studio t-shirt.
13 - Mothers' Night Out, spend the night with our KOS teams, a team fundraiser.
15 - Deadline for costume deposit for recital, before late fee due.
21 - Studio Christmas Skating Party, 2:00-4:00pm, Skate City, bring a friend = fun for all.
21 - Sign up for Dance Line Preparation class starting in January.
January 2014
5 - Recital Notices sent out. Fill out & return by Jan 28 to participate.
15 - January costume deposit due – for Dance $50 & (Gym classes $15 due)
25 - Fri. 7:30 pm – 8 am – Contest Slumber party – at the Studio – Deadline for Entry Fees
28 - Deadline Return 'Recital Form', & DEADLINE for Jan Costume Deposits for recital.
February
1 - Balances on all costumes due – before Late Fee charged on 28th ($50 due for 4th Dance Costume)
17-21 - Parents Visitation Week, & deadline for balance of costume payments
March - 3rd Quarter Begins, Buy student Recital routine CD's now - $4. DVD'S $10; Important Recital Information sent home this month – check your notebook; Summer Dance Camp info comes out.
1 - Annual Recital Fee due.
3-5 - Mardi Gras Break
15 - Spotlight Dance & Baton Festival – Westlake High School
31 - Deadline for payment of Recital Fee, before Late Fee applied - $5
April
11-17 - Parents Visitation Weeks starts, Fri-Thurs
? - Houston, Tx. Competition
19 - Deadline for Picture in Program Book, payment & info due - $15 late fee after this date. In order for your picture to be in the program book your headshot must be taken with our photographer.
19-21 - Team rehearsals for state meet (with Chairmom – 23-24)
21-25 - Recital Tickets and Recital Costumes issued to parents
25-26 - USTA LA State Championships, Lake Charles
May
5 - PRINTERS FINAL DEADLINE FOR PROGRAM BOOK – W/$15 LATE FEE!!!!!
21-23 - Wed., Thurs. (Fri – as needed) – Stage Rehearsals for Recital, W W Lewis Auditorium
24 - Sat – Dress Rehearsal
25 - Sun – Recital, 3 pm, WW Lewis Auditorium
27 - Summer Classes begin – for those who want to advance in Gym on Tues. & Thurs. Primary 3:00-4:00pm, Elem. 1&2 - 4:00-5:00pm, Int. & Adv. 5:00-6:00pm, PK Gym 6:00-7:00pm
June - 4th Quarter Begins
8 - Early Bird Registration DEADLINE for Fall Classes
7-8-9 - Central Regional Twirling Championships
10 - Gym Session II Begins
14 - Baton Short Course begins – TWIRL LIKE A CHAMPION
22-24 - SE Regional Competition
26-28 - Spotlight Training CAMP – SPAR for Dancers/Gymnasts/Cheerleaders/Twirlers
July - Early Bird registration continues.
6/30-7/4 - National Lessons
7-12 - USTA GRAND NATIONAL CHAMPIONSHIPS, Stockton, CA
23 - Gym Session III Begins – (Tues & Thursdays – 2 weeks)
22-26 - Primary Baton Team Workshop
24 - Internationa Cup Lessons start
28 - Jazz Team Workshop
August
1 - Fall Registration for returning students
1 - Open Fall Registration Begins
5- 11 - International Cup Championships - Netherlands
Welcome To Our Studio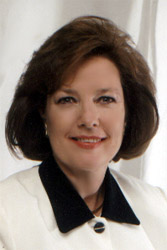 We know that it is important for children to make friends and be a part of a social environment. At Karen Ogden Studio, children have the chance to experience the art of dance as well as be a part of a very stimulating social environment with children not only their age, but all ages.
Karen Ogden Studio has the best preschool program in the area. We have separate classes for ages three, four, and five so that each age can have individualized programs. Our divided classes are unique to the Lake area. This gives your child the best foundation for their dance education.
Call us today at 337-625-4921 to talk with us about enrolling your child in one or more of our many dance classes (such as cheerleading, tap, jazz, baton twirling and more) that are available all week long. You can also take advantage of our after school and daycare pickup program if you are a busy Mom...and we know you are!
You can also view more video of our classes by going to our Media page and clicking on one of the video thumbnails.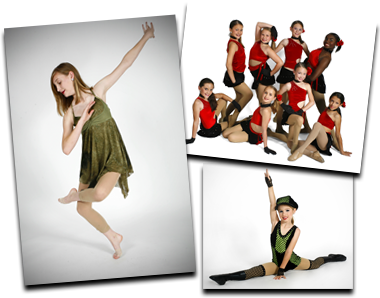 Studio Holidays
Thanksgiving - Mon, Nov. 25 – Fri. Nov. 29
Christmas - Thurs. Dec. 23 – Fri. Jan. 3
Mardi Gras - Mon. Mar. 3 – Wed. Mar. 5
Easter - Mon. Apr. 18 - Fri. Apr. 25
Public School Days - Any other holidays by the schools DO NOT apply to KOS.