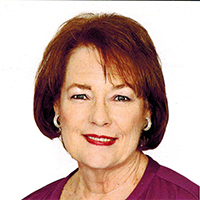 Karen Ogden is a certified coach that has students who have won awards consistently on a National Level of competition, as well as having been the coach of the La. State Grand Champion for many years. In 1996, Karen passed her Master Judge test which allows her to judge the US Trials each summer. In '97, she was honored to serve as Judges Assistant for the World Competiton in Hawaii. In 1999, she finally achieved the highest honor of being selected as one of the US Judges for Worlds. Karen was named as A USTA judges Clinician. In this position she can instruct prospective judges In their workshops to become certified. Karen was also chosen to be one of the instructors on the last several Regional and NATIONAL Conventions staff where she presented classes on Effective Studio Operations and Pre-School Programs. In the past, Karen has served as Chairman of the National Team Commission and was also a member of the USTA Essential Commission. Then she was asked to join the Technical Advisory Group. This committee formulates the rules and procedures for the International and World Competition events. Last summer, she took the KOS Jr. Team to their 2nd International Cup Competition in Holland, where 21 countries participated. This summer, they will audition for the US Team again, to compete in Canada in team and individual events.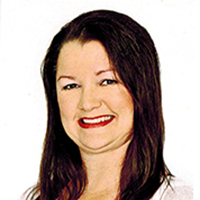 Kristi Ogden O'Quinn has been dancing, twirling and tumbling since she was 5 years old, participating in her first recital with 2 broken wrists that she received from falling out of a tree. Thru the years she has accumulated 13 State Grand Champion Titles in Solo, Strut, 2-Baton & 3-Baton. In the past, she has won 3 NATIONAL titles, one in 2-baton at 14 and 2 Pairs Championships plus 5 other NATIONAL firsts with her team. She has competed from Seattle to Norfolk and Milwaukee to Miami in National competition since age 7. Kristi was a SHS feature twirler and a member of the Cheerleading Squad which competed in the NCA nationals in Orlando, Fl. while at Sulphur High. After graduation she was named La. Tech's feature twiler & chosen to be the "Tech Lady Blue". Then, she transferred to McNeese and was a twirler for their band. Now, she has earned an outstanding reputation as a coach. The Tenn. teams she choreographed have won 12 National Championships. Here, Kristi's Jazz classes are wonderful. The students love her style of Los Angeles Jazz. She believes that participation in competition events is not only fun, but that it is the best way for a child to become a really good athlete. It creates the desire in a child to continually work toward improvement and provides the rewards for their efforts, Kristi is the proud mother of her daughters Keragan and Karrthgton, and wife of Chad O'Quain.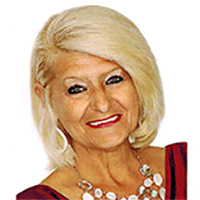 Jackie Miller has been the Office Manager with Karen Ogden for over 10 years. Jackie has become wonderful friends with Ms. Karen and highly involved with the studio activities, parents and students. She enjoys teaching Ball Room and Social Country & Western Dance. Graduated from LaGrange Sr. at was a Member of LaGrange Gatorette Marching Squad. Certified in Managerial & Public Relations, Cosa Mesa, California Supervisory experience for 35 years. She is the mother of Kimberly Chaisson, Kristie Bergeron 7 Velvet Broussard. Grandmother of 8 and great grandmother of 2.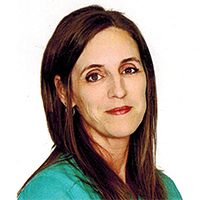 Amy Weeks has over 25 years experience in baton dance. Many State and Regional Dance & twirl team Titles. 4 National titles with the Debutantes, Above Suspicion & Final Verdict teams Twirled in Indiana, Wisconsin, Neveda & CA. 4 State titles in baton. Feature twirler for SHS for 4 years. Won Silver medal in US trials in San Jose, CA in 1992. USTA Level I Judge. Married to Shawn Weeks, proud mom, teacher, chauffeur to Shelby and Mallory.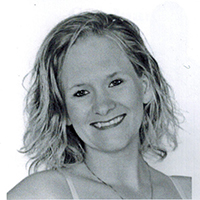 Velvet Broussard has over 25 years of dance and twirl experience. She was a member of Surprise Evidence dance and twirl with KOS. Velvet was also a LeBlanc Raiders Cheerleader. While at SHS, she was a member of SHS Color Guard for 4 years. Awarded Outstanding Junior and Outstanding Guard Member her junior year for Dedication and Determination to not let her team down. She served as captain for the SITS Color Guard her senior year. After graduation, Velvet worked in child care. She worked as a bank teller for Captial One for over 3 years. She enjoys volunteering in the community coaching soccer. Velvet worked in child care and was a teacher's assistant for 3 year here at KOS, this being her 6th year teaching for KOS. This is her 3rd year to be selected to Coach and Choreograph the Winter Guard routines in Marksville to 3 different schools in the area. Velvet is employed at Noah's Ark Daycare Center in Sulphur. She is married to Brian Broussard and the proud mother to Kylie, Kourtlynn and Kynadee.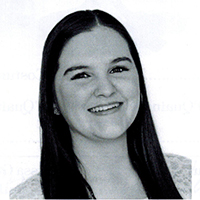 Katelyn Butler has over 15 years of dance experience. 3rd year teaching At KOS. 4 years of assistant teaching. Was a member of Sulphur High dance line for 3 years along with may other school clubs. Graduated from SHS In 2014. 3rd semester Nursing student of McNeese State University.